I'm so excited that it is almost the 4th of July! This is my favorite holiday of the year. I love the American spirit, the bbqs, the movies, and most importantly the fireworks.
This year I haven't made anything special (yet, we still have a couple days and I just bought berries) for Independence Day, but I thought I'd share some projects I've seen across the web that I love.
What an adorable way to get our patriotic colors on one yummy fruit
These would be such a great dessert for a BBQ. I would add blueberries and a chocolate drizzle too
Fabric yo-yos are so simple to make and what a great way to use them!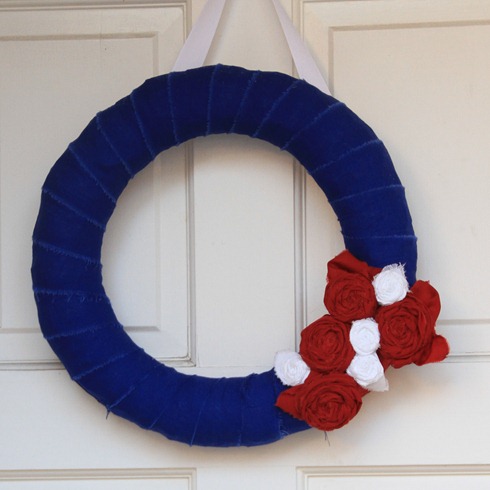 I believe there should always be a wreath on the door. It's just so much more welcoming. I really need to up my collection, so I'm not switching between the same two... :)
I love cheesecake, both to make & eat and this berry one looks amazing!
And last, but certainly not least....
French Toast with Berry Butter
She combines softened butter with fresh berries, and the french toast recipe sounds amazing. I was going to do banana and Nuetella stuffed french toast this weekend, but this may have changed my mind!